OSC/PILOT by Malcolm Bechard
Oct 01, 2022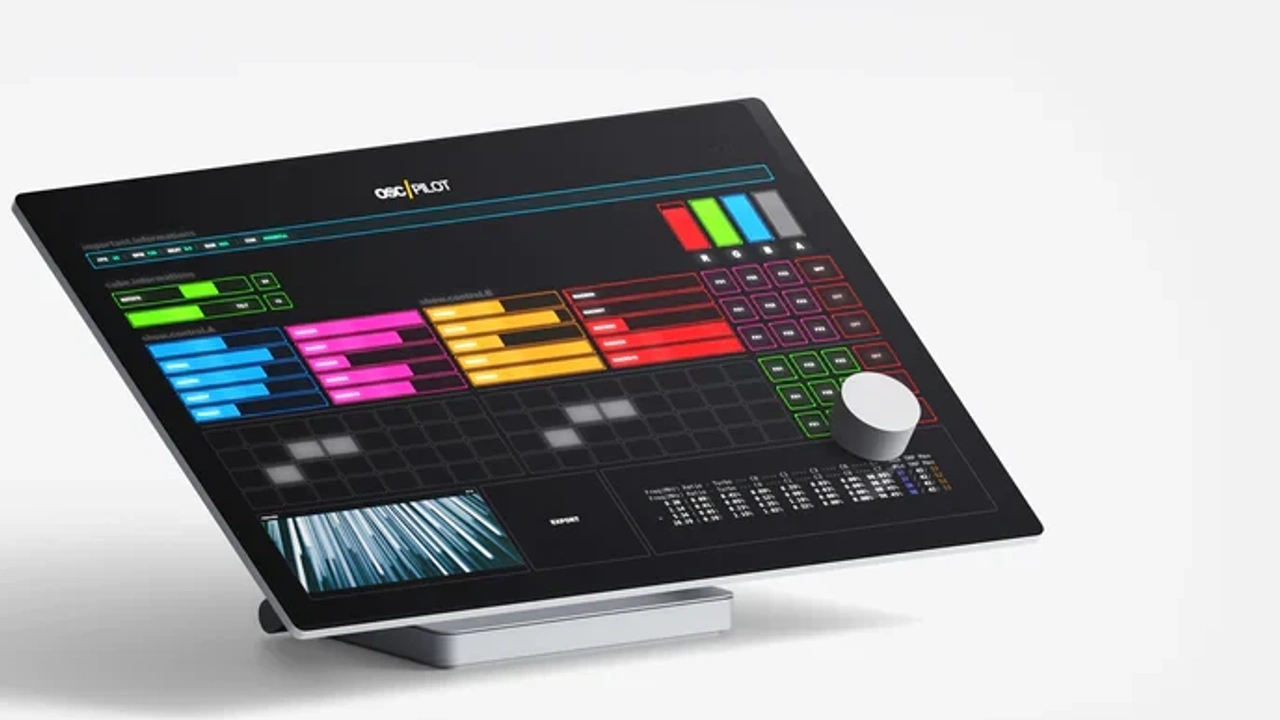 Article written by Omar Colom and Laura Massas
"My full time job is for Derivative as one of the Lead Developers behind TouchDesigner. However, OSC/PILOT is totally unrelated to Derivative/TouchDesigner and is a separate side-project me and Joel put together."
I want us to start here, because if you've been following our Article series so far it is amazing to see how all these "app" developers aren't just creating apps for fun or as their full-time jobs.They're people like you and me in the industry. They are working just like you and I, managing their time wisely on projects they believe in and creating beautiful things. Well... maybe not exactly like you and me. I mean how cool is it to say you are a lead developer for TouchDesigner, but similar to us.
Now, I haven't used this app myself yet but I gained a lot from speaking with the developers and I will most definitely be trying it. If you have used it previously, I would love to hear back from you about your experiences with it and any user feedback you can share with the community. If you haven't heard of it, read our article, and ended up trying it out then it would be amazing if you wrote us something back! That would make all the work we do here worth it as all it takes is one person to make a difference to another. Remember, feedback is a gift.
Check out the interview below.
Responses provided by Malcolm Bechard
---
Q: What drove you to create the app?
A: OSC/PILOT was created by deadmau5/Joel Zimmerman years ago as a custom touch-screen application to communicate via OSC with other software used for his live show. When I started working with Joel in 2018, OSC/PILOT had been stuck in the same state for years due to lots of code missing from the codebase. I revived the codebase and started adding updates to the software for the CubeV3 tour. Once that was up and running, and being used on tour, we decided to see if the general public would also find this tool useful.
---
Q: What other apps have you developed?
A: My full time job is for Derivative as one of the Lead Developers behind TouchDesigner. However, OSC/PILOT is totally unrelated to Derivative/TouchDesigner and is a separate side-project me and Joel put together.
---
Q: Who are your target users?
A: Anyone looking for simple and customizable touch-screen software to send and receive OSC and MIDI data.
---
Q: What was the process for you to code and test this app?
A: I try to be very active on the forums: giving users quick feedback and new builds with bug fixes and/or features as quickly as possible when it makes sense.
---
Q: What's your approach to user experience and design principles?
A: I think one thing we're trying to avoid doing with OSC/PILOT is making it overly complex. The goal is to keep it simple and streamlined, with a core set of functionality implemented. We aren't looking to create a big complex, scriptable, UI toolkit.
---
Q: Does your app work offline?
A: It doesn't require any internet connection to activate or keep working. It works in entirely offline environments.
---
Q: What platform is this app on and how should people new to your app be using it?
A: Currently it works on Windows and macOS. I think the primary use-case for it is on Windows, as there aren't a huge number of apps like this on the Windows side. With the Surface Studio 2 being such a nice all-in-one touch-screen, I think that is a perfect PC to use with OSC/PILOT.
---
Q: Can you break down each part of your app and what people can and can't do with it?
A: It supports creating any layout out of basic UI widgets like sliders, buttons, faders, piano etc. Each of these widgets can send out OSC and MIDI messages via any OSC Address, or MIDI Channel/Note/Control Change message. Additionally, it accepts NDI inputs to allow monitoring performance video feeds live in the UI. There is a free trial version that anyone can use to try it out.
Q: How's the feedback, the audience response, since launching your app?
A: The feedback has been incredibly positive. Lots of people say it's just the tool they've been looking for.
---
Q: How do they buy the app? Are there additional features?
A: It's available for purchase via https://www.oscpilot.com. It's a single purchase, no add-ons. Free trial is available using the primary download from the site.
---
Q: What's next for the app?
A: I'll continue to read feedback on the forums and try to prioritize those feature requests. I've been regularly putting out new builds with new features.
We've additionally launched OSC/PAR recently, which is a VST/AU plugin to send OSC data out of any DAW.
---
Well AVE community, we hope this has been helpful in introducing this app to you or shedding light on some of the capabilities if it's something you already use!
Stay tuned for the next app highlight soon!
Have a need that an app may be able to fix? Send us a shout and we may have an app highlight that features exactly what you need!
If you would like to contact the app developer directly, here's how:
Email: [email protected]
Stay connected with news and updates!
Join our mailing list to receive the latest news and updates from our team.
We hate SPAM. We will never sell your information, for any reason.